We just can't get over our Lime of Pie, the dish we're making for Life of Pi. Ingredients: 2 cups Bisquick®, 1/3 cup cream cheese, 1 tbsp. soft butter, 2 tbsp.
You will adore these S'Amours – Version À Deux, Annette's take on the s'more for our homage to Amour. Ingredients: 3/4 cup butter, 1/2 cup brown sugar, 3/4 cup sugar, 1
There's nothing you won't love about S'Amours – Version D'Une, Joe's preferred recipe for our homage to Amour. Ingredients: 12 oz. dark chocolate chips, 2 1/2 cups mini marshmallows, 1 1/2
You'll go wild over our salad, Beets of the Southern Salad, our nod to Beasts of the Southern Wild. Ingredients: 1-16 oz. can whole red beets (or golden, or both, or
You will collect a handsome bounty when you serve this side dish, DMango Engrained, which honors DJango Unchained. Ingredients: 1 mango cubed , 3-4 cloves garlic diced, 1/2 cup fresh cilantro
No empty chairs but empty tables when you serve our rich side dish, Les MiseRabe, our homage to Les Misèrables. Ingredients: 1 bunch broccoli rabe, 3-4 finely sliced shallots, 1 lemon's
It's time for our main course, Zero Dark Turkey, our homage to Zero Dark Thirty. Ingredients: 1 4-5 lbs. turkey breast, 2 cups plain yogurt, 1 chopped medium onion, 3-4 cloves
We've got the recipe for Silver Linings Crabcake, our take on Silver Linings Playbook. Ingredients: 1/4 cup finely diced red bell pepper, 1/4 cup finely diced yellow bell pepper, 4 scallions
Enjoy another serving!
See how it's done – subscribe!
Buy the cookbook!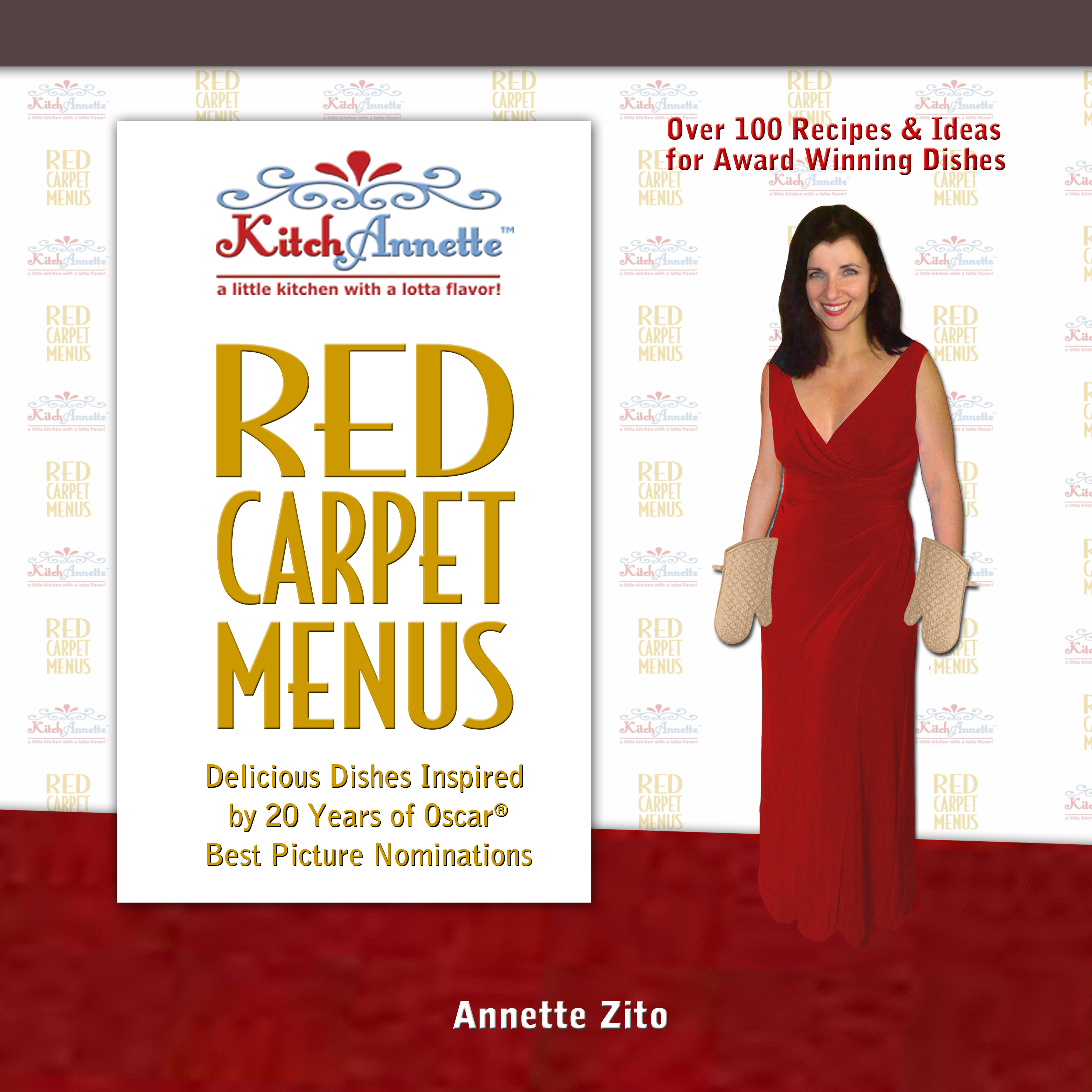 Read more